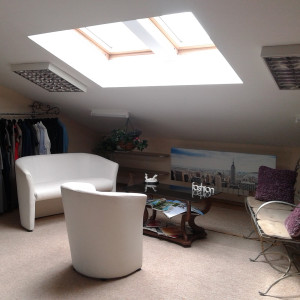 In the most mysterious district of Kiev – on the Hem, near a mountain foot with the dense wood, there is a beautiful house. Unusual, almost mystical room in a penthouse – a real paradise for the artist. Through the open windows trills of nightingales flow and modulations of peals are audible. The amazing Andreevsky church is visible from here. Here, far from city bustle there is a sacrament of creation of magnificent dresses, here conjure with sophisticated dresses and create someone's future fatal images.
Thinking out every image, I represent the Woman for whom it is intended. Each dress has the name and the wonderful female history. Let sceptics laugh and wonder my eccentricities, but each dress has the character and will get to that heroine to whom won't simply fit, and will please. And the soul of the Woman and the soul of her dress are incredibly harmonious.
The dress will emphasize all advantages and its essence will twinkle with mysterious light. It serves as a frame to precious beauty of her hostess, without eclipsing, and emphasizing her charm.
ith each found dress, there is a timid offensive premonition of something incredible from which you feel happy and there is a wish to make happy someone else. Dress is as a prelude to Happiness.
Collections which you will see are weaved from admiration of female Beauty, embroidered with Elegance and spiritualized by Love. It is my fairy tale and my reality!